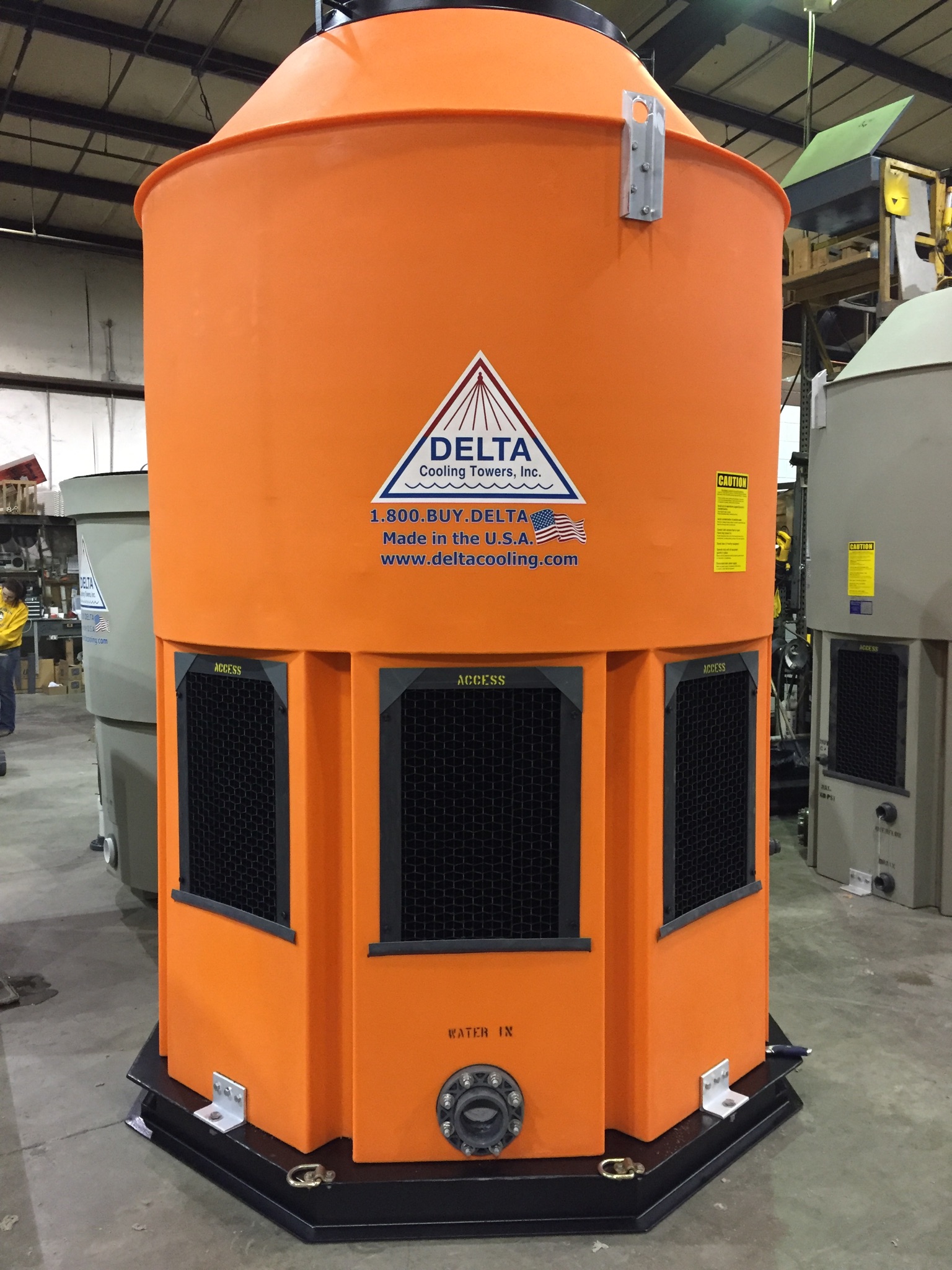 Technology continues to change the world every single day. Some products and industries are becoming obsolete because of the invention of their technological counterparts. Some products and industries, however, continue to thrive without all this new technology.
Cooling towers were created to recycle and reuse over 98% of water. No matter how far technology has come or how far it will go in the future, being able to recycle, store, transfer, and use safe water will always be a necessity.
Cooling tower systems have been around since the early 1980s and have helped many commercial, industrial, and residential businesses over the years. Delta Cooling Towers, Inc. developed the first HDPE towers that ranged from 10 to 100 cooling tons. Nowadays, thanks to those technological advancements, a 1,000-ton cooling system can save almost $10,000 if your business gets the right efficiency improvements.
Chemical manufacturer, Ardmore Inc. in Newark, New Jersey has been using an HDPE tower for years and does so because of the durability.
"We chose the Delta tower because plastic is non-corrosive, so it would last far long," Albert Sharphouse, president of Ardmore Inc. said. Sharphouse and the rest of Ardmore also enjoy the economic benefits of these towers as well. "We use city water for makeup in the cooling tower, and the HDPE shell design would not require expensive water treatment chemicals, so that would provide ongoing economies."
These towers can be used as both a source of water, as well as a chemical and heat extractor from flowing water. Some of the smallest towers are built to handle streams of only a few gallons of water per minute, but some can handle many more gallons.
Walter Sommer, Ardmore's mechanical engineer, enjoys how long his company has used these products, as well as their futuristic look while on top of the roof.
"We've now had the tower for a long time, it still looks great, especially when you compare it with some of the conventional structures," Sommer, said.
Delta cooling has products ranging from over 40 years old to brand new, and each one comes with a 20-year warranty. Learn more about how these towers have survived the test of time with this article from Facility Executive. Facility Executive is your one-stop source for information on quality operation, design and maintenance of facilities.