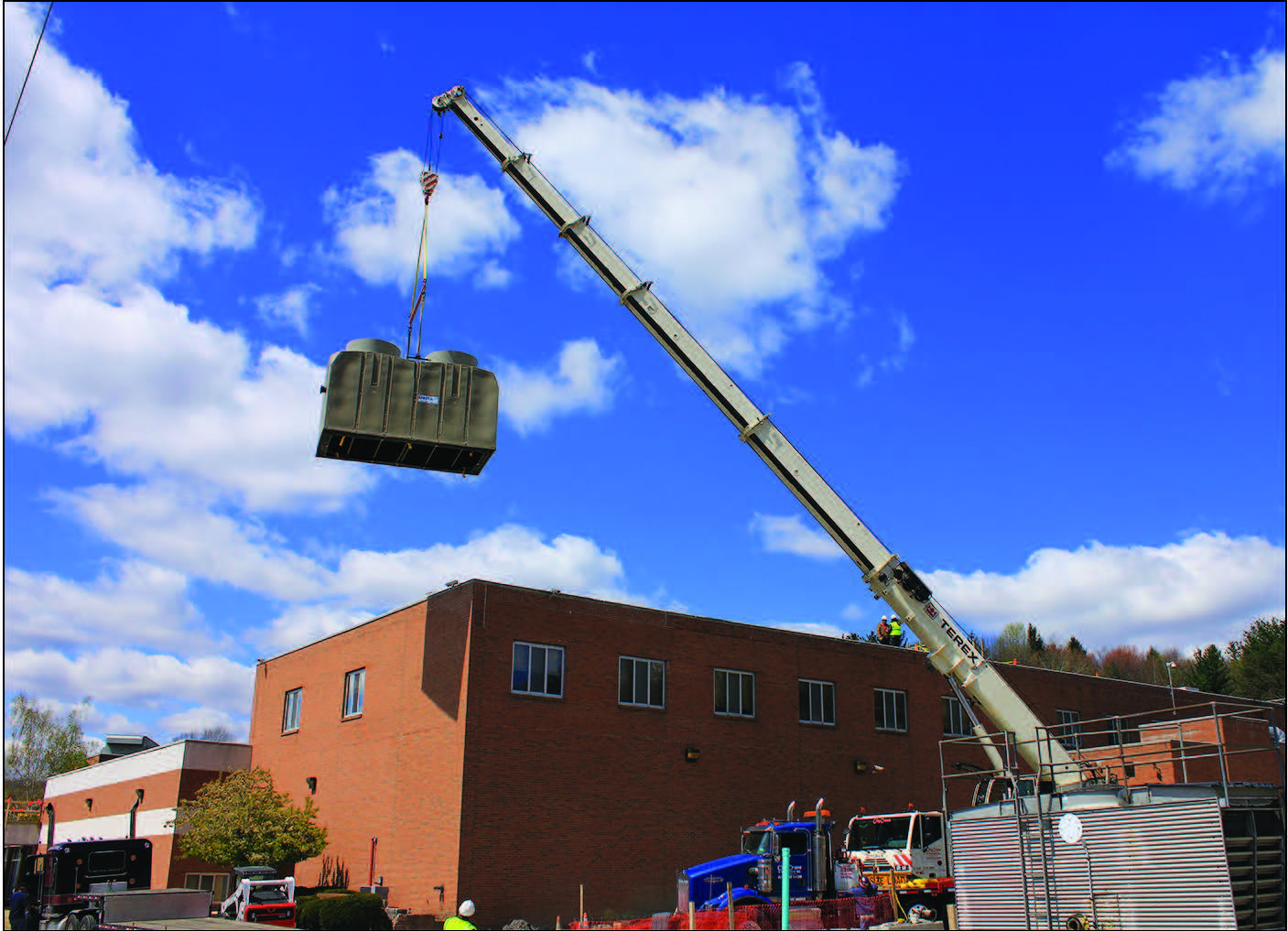 HDPE (high-density polyethylene) water cooling towers reduce the heat of circulating water used to cool industrial processes and HVAC systems all around the world, and are still relatively new in the field.
In a typical cooling tower systems, the circulating water requires a supply water make-up rate of between 1-5% circulation rate of cooling water. HDPE cooling towers allow users to run higher cycles of concentration without damaging the cooling tower plastics, unlike the situation with typical metal towers. The higher cycles of concentration is achieved by reducing the blowdown rate, resulting in substantial water savings and often a make-up rate very close to 1% of the circulation flow. HDPE cooling tower types are known for providing a longer lifespan with the added bonus of being low-maintenance.
According to the engineering news site ChiefEngineer.org, it's these qualities specifically that produce a positive, unintended consequence for companies that utilize such technology. Namely, an increase in overall production capabilities.
One perfect example of this is demonstrated in the case of Tencarva Machinery, a distributor of liquid process equipment and custom engineered systems, most of which include pumping packages and electrical controls. They were asked by by Strand-Tech Martin, a top manufacturer of prestressed concrete strand and high carbon wire, to evaluate a galvanized cooling tower that had required extensive maintenance over its lifetime, and was beyond repair. "Our inspection made it clear that the existing cooling tower, a typical galvanized model, was beyond practical repair," said Chad Plott, of Tencarva. "They were barely getting enough cooling from the old tower, and really wanted a cooling tower that would allow them to expand the number of machines they run."
A variety of factors were probably at fault for this lack of efficiency. According to Plott, the main problem was a destructive, corrosive effect on the metal-clad shell brought on by salty air common to coastal areas such as Charleston SC, where the plant in question was located.
Accumulation of scale, biological growth, corrosion, and particulate deposits on cooling towers reduce the cooling efficiency of the tower, and can inhibit energy efficiency of the overall cooling system by 5% or more. That's pretty substantial when you consider a 1000-ton cooling system that achieves 5% improvement in efficiency can save over 90,000 kW-hrs and almost $10,000 each year.
In order to combat this problem in the future, Plott specifically recommended an HDPE type of tower manufactured by Delta Cooling Towers. Our towers are designed to prevent this kind of natural corrosion that has been a bane to metal towers throughout their existence.
For this particular situation, Plott suggested a four-cell configuration TM Series tower. No matter what your needs are, we have the long-lasting cooling towers you need to keep your business operating smoothly for year to come. Don't take our word though. Just ask the experts.