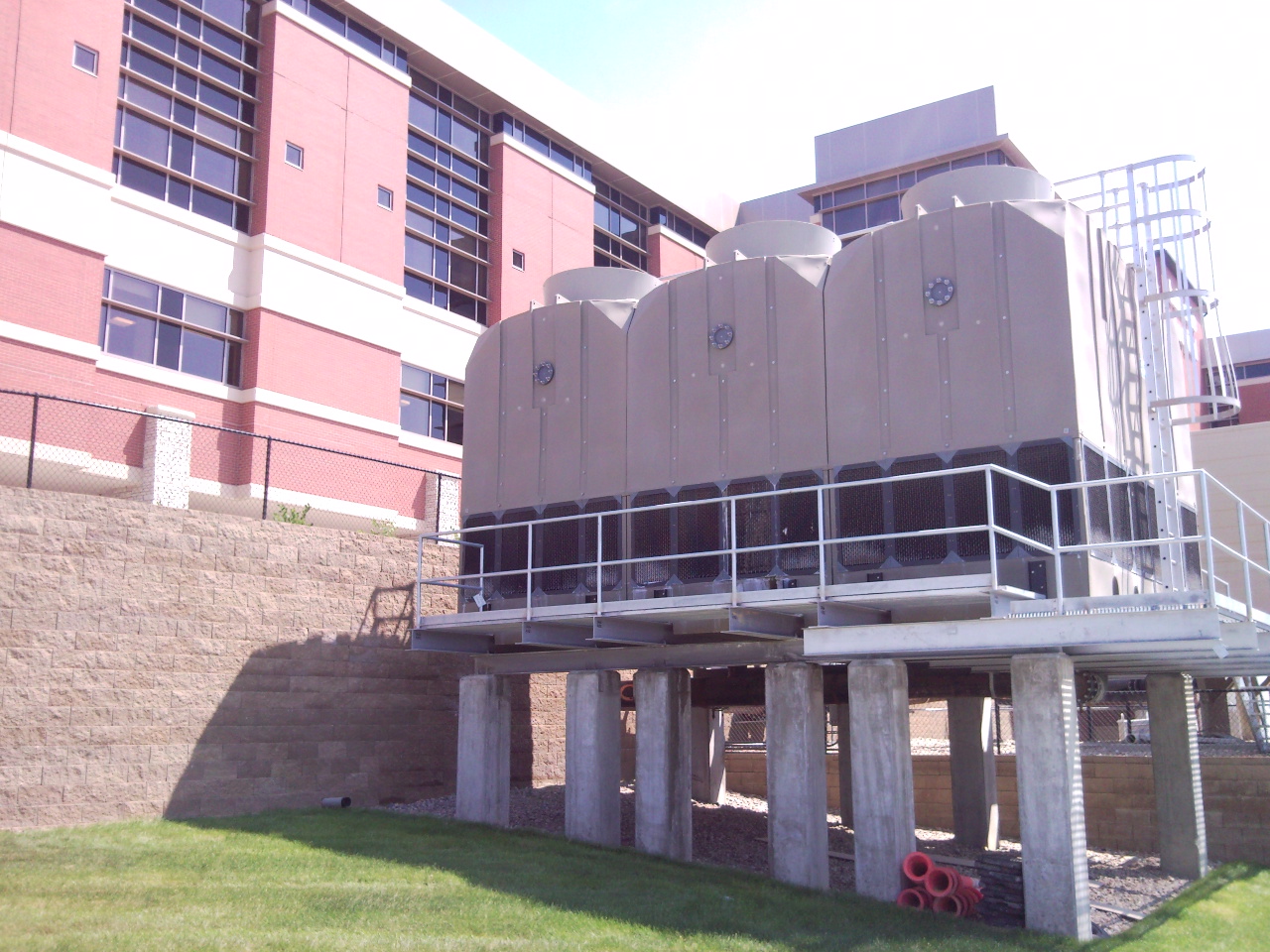 Cooling tower systems are generally known as huge, hulking machines that sit on top of factories and plants. However, newer technology, says Carl Pendola, P.E., of Penco Equipment Inc. in Pearland, Texas, means smaller and more effective systems.
"There are many large processing plants that have remote satellite facilities, pilot plants or research operations that require smaller, independent cooling packages that could be well-served by a combination of a compact, factory-assembled cooling tower plus a small-footprint, economical heat exchanger," Pendola said.
Pedola has been in the gas, oil, and chemical industries for 35 years, and is now involved in the design of new equipment. He specializes in heat transfer and mixing. One of his recent projects is the development of a more compact and custom cooling tower. The design was used for drilling tools in an oil services company called NRG in Tomball, Texas.
NRG's systems are typically mobile, and used to remove solids and sediments from mud as they drill. This means there is a lot of fluid retention, reduced wear on equipment, more efficient mud agitation, efficient cleanout maintenance and most importantly, a safer work environment.
"Because some drilling fluids are very abrasive, heat can build quickly, and controlling mud temperature becomes an issue," said Chris Post, NRG director of engineering and projects for pressure vessels and drilling systems. "So our customer asked us to incorporate a cooling system that would reduce and control the heat levels." This is where the new cooling towers came in. Made with the help of Delta Cooling Towers, Post's team designed and manufactured a smaller and more effective system. Delta was the obvious choice for numerous reasons.
"The engineered plastic is relatively impervious to corrosion from the environment, including ozone and the airborne contaminants that may be expelled from plants anywhere near the cooling tower installation," Pendola said. "In the Houston area we have a fairly damp climate, and that can lead to corrosion that will damage a galvanized cooling tower. Many users want to get away from that problem, and so they go with an HDPE cooling tower, which is so dependable that the shell carries a 20-year warranty."
Cooling towers, regardless of shape or size, are beneficial to the companies that use them. Just by changing the piping, to discharge the blowdown water from the cooling water piping, you will see a 1-2% improvement in energy efficiency. Only 5% efficiency improvements will save you over $10,000 a year as well, and putting in high-efficiency fan motors in improves energy efficiency by 2-8%. These systems are becoming better and better over time, and becoming even more beneficial to businesses. Will you be investing soon? Get in touch with a Delta Cooling Tower rep today.